My dad wasn't a good listener, and my mom wasn't much better.
But I have no bad feelings about this. It was just an aspect of how things were back then. In 1960, only a few people on the planet realized that effective listening was crucial to a parent-child relationship. Even fewer understood that it was a skill you could work on and improve.
The Strong for Parenting YouTube channel has published a brief, 2-minute video that makes some great points that every parent should consider.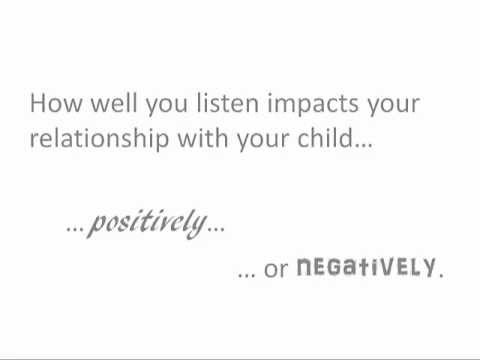 More insights about how to listen to a child…
The Top 5 People Skills for Parents of Teenagers
Why Listening Is the Master Skill