This video shows basketball legend Grant Hill sitting down with young players of the 2013-2014 Duke basketball team and talking to them not about basketball, but about LIFE.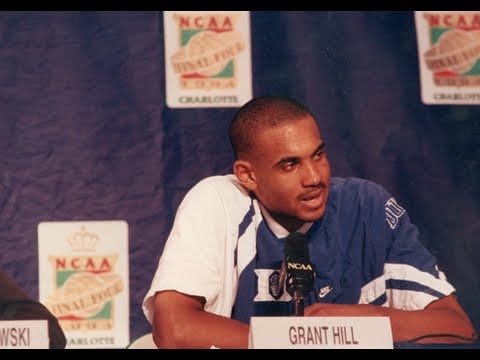 Powerful.
I'm sure every parent would love to have an adult role model like this spend time sharing insights and wisdom with their child.
It's nearly impossible for parents – by themselves – to prepare a child to become a happy, strong, successful adult.
Parents need to enlist the help of extended family and community to help pass on the necessary values, strengths and life skills. Relatives. Ministers. Youth program directors. Coaches. Counselors. Teachers.
But not every coach connects well with young people. Not every teacher is ready to accept the role of youth mentor. So much depends on their communication skills.
To help adults improve the skills they need in the mentoring role:
For coaches, Strong for Mentoring Athletes.
For teachers, Strong for Mentoring Students.
For relatives and adults working in youth programs, Strong for Mentoring Youth.
Meredith Bell and I talk about the importance of the "village" or "tribe" in a young person's life.
What's more important than helping children through the difficult adolescent years to become happy, strong, successful adults?